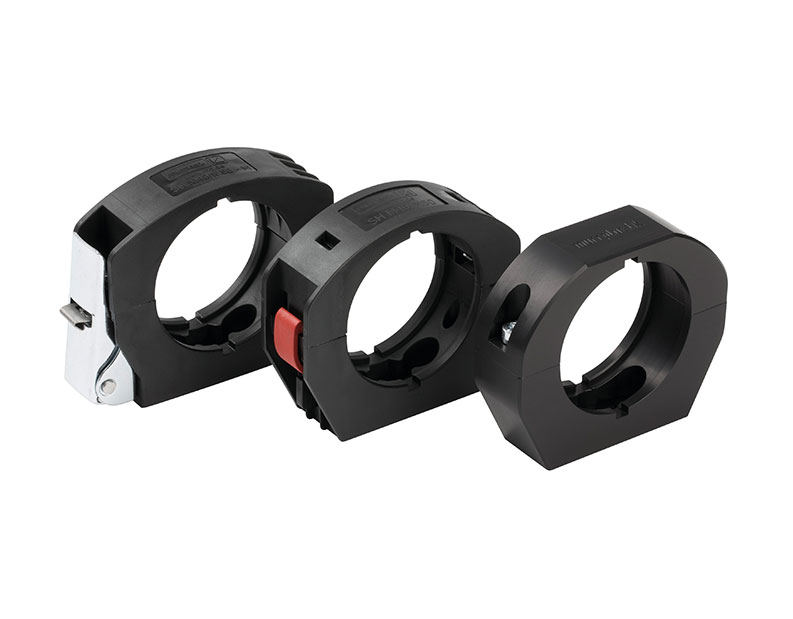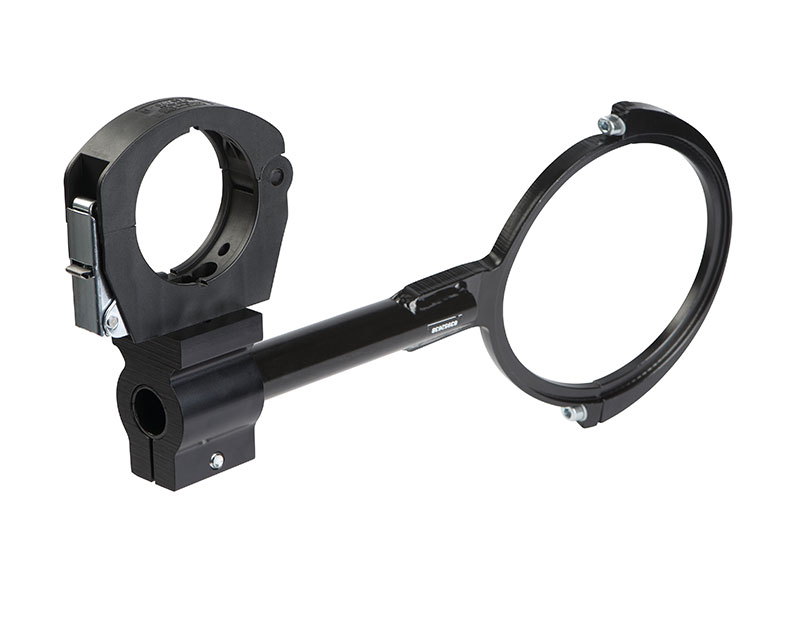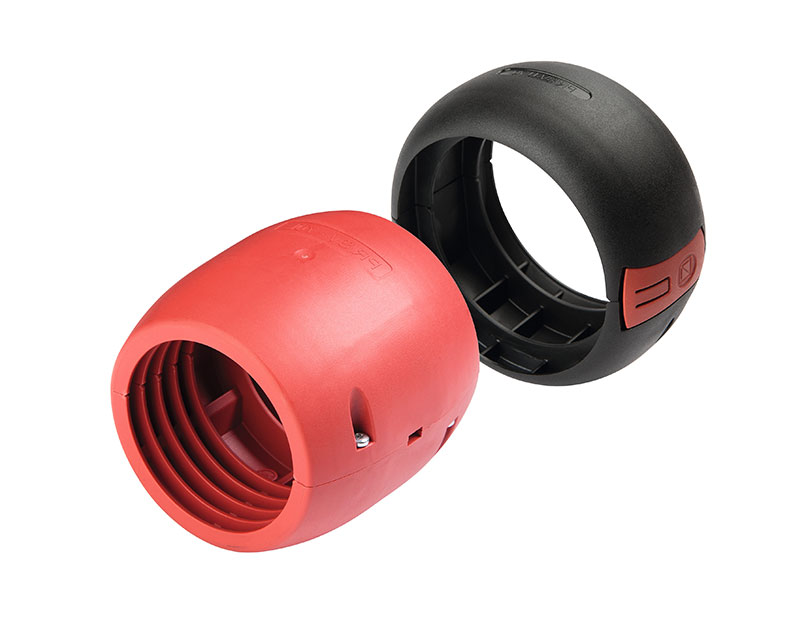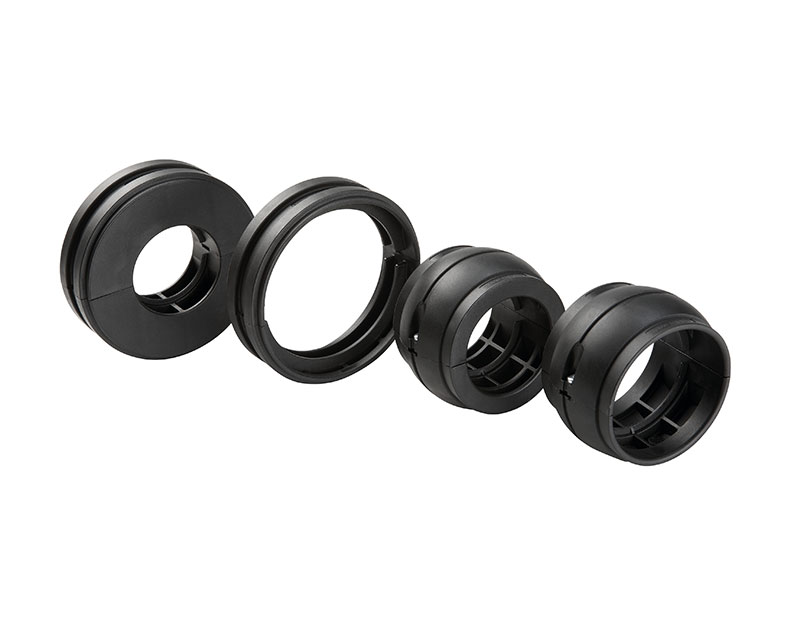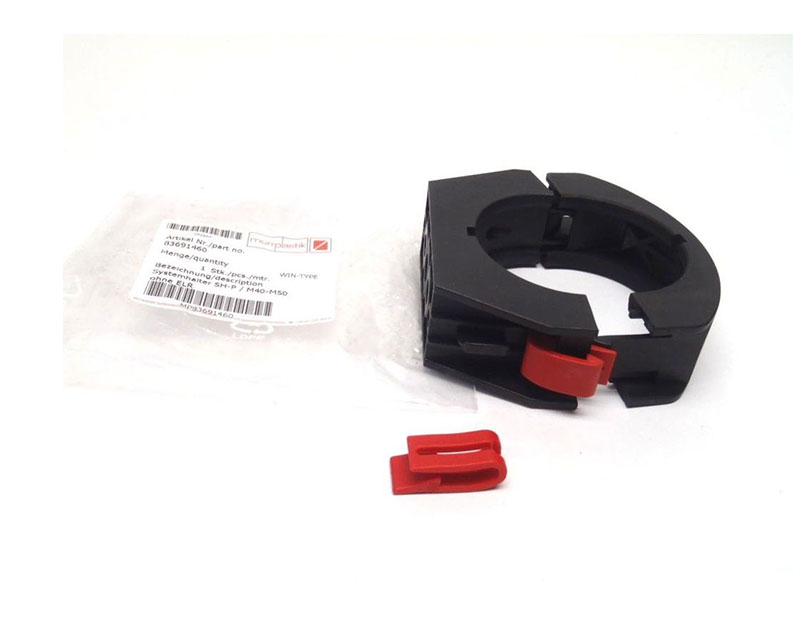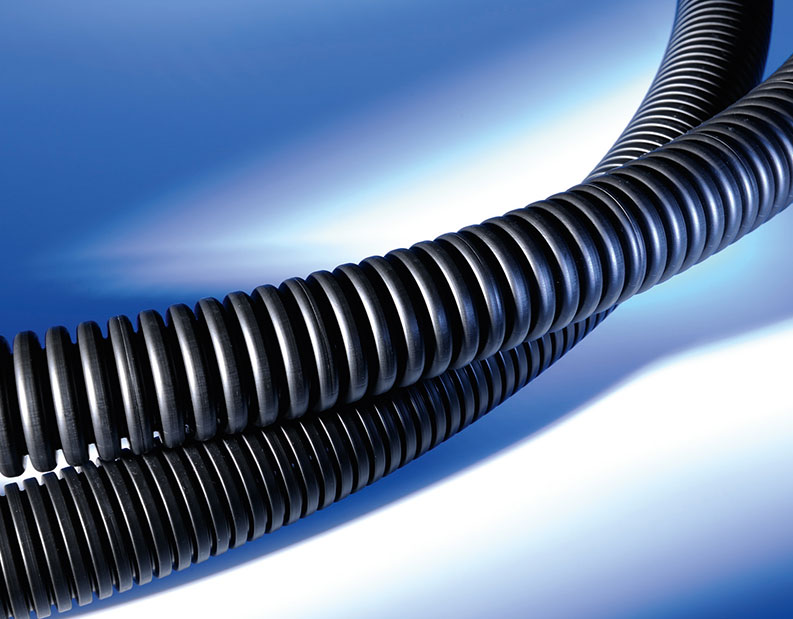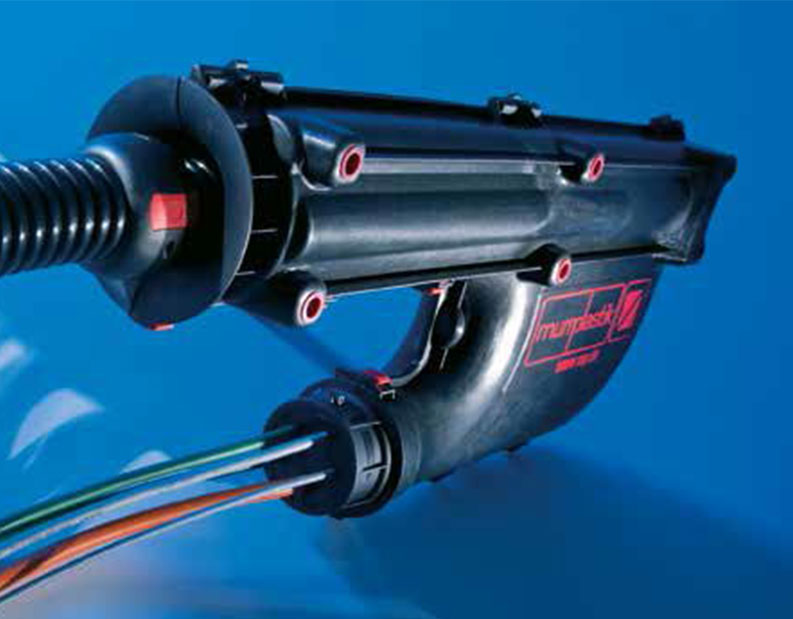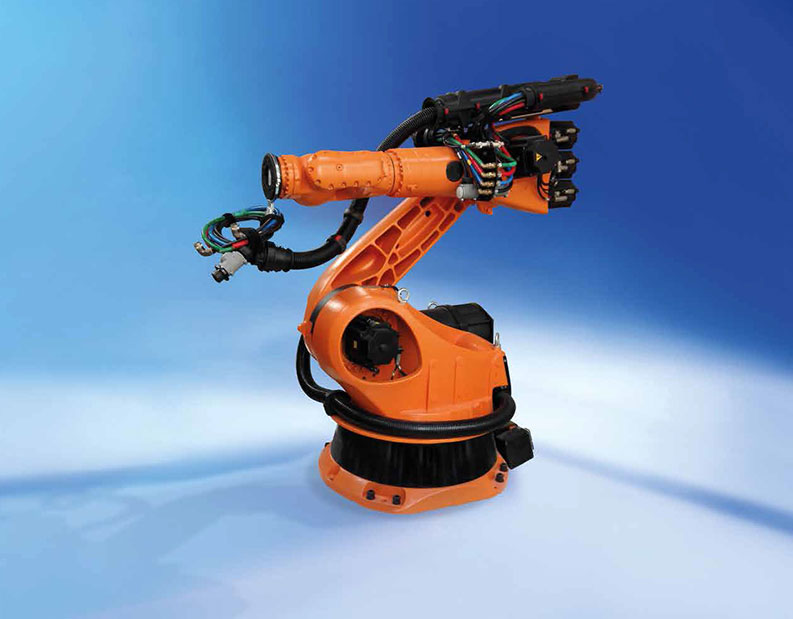 Murrplastik is able to provide fully populated robotic dresspack solutions for any robotic application. We will develop individual dresspack designs utilizing universally applicable fastening, conduit and protection elements for hydraulic, pneumatic and electronic cables and wires for all standard robots.

We also offer specially developed cable protection conduits for complex robot applications that can stand up to extreme stress and movement. Specially modified materials and special conduit geometry ensure optimal protection and long lives. We are ready to work with you to develop your optimal robotic dresspack solution.
R-Tec Box
: Axis 3 to 6 energy package with integrated spring return system which keeps the conduit tight to the robot.
SH
: System-Holder easy to assemble, especially in conjunction with the inserts and the Murrflex cable protection conduits. Axis 1 to 6.
KEG-ZL
: Joint used wherever cords or cables exit from the cable protection conduit with strain relief. Can easily and quickly be placed into the SH system holder and thus connected to the Murrflex cable protection conduits and the robot. Axis 1 to 6.
KMG-G e KMG-F
: The KMG-F is designed to be mounted with the SH system holder and is the perfect fit for fixing Murrflex cable protection conduits. The KMG-G is mainly used for dynamic applications, as you may find in robots and other movable handling devices. The detachable connected type KMG-G center ball joint can be mounted at the SH system holder easily and quickly. The KMG-G facilitates a smooth gliding movement through the longitudinal axis whenever the cable protection conduit is moving in the longitudinal direction.
R-SSR
: The R-SSR wrist support serves to provide a fixing point on axis 6. Additional fastening elements can be affixed to the wrist support as required.
PR/SV
: The PR/SV protectors are used for impact protection and connecting cable protection conduits and also protect against wear. Axis 1 to 6.
EWX-PAE
: Robotic cable protection conduit specially designed for dynamic applications. Particularly durable and easy to replace cable protection for industrial robots.
Features
Available for metrics 25 to 95;
Axis 3 to 6 compensation box;
All necessary accessories from axis 1 to 6.
Advantages
Precise planning and support for your setup;
Comprehensive system consultations - on-site;
Special wear protection for your robotic equipment;
Innovative solutions for linear axis 6 applications;
Compatibility with all robot manufacturers.
Industries
F.Fonseca is the representative of Murrplastik in Portugal.