Process, Instrumentation & Environment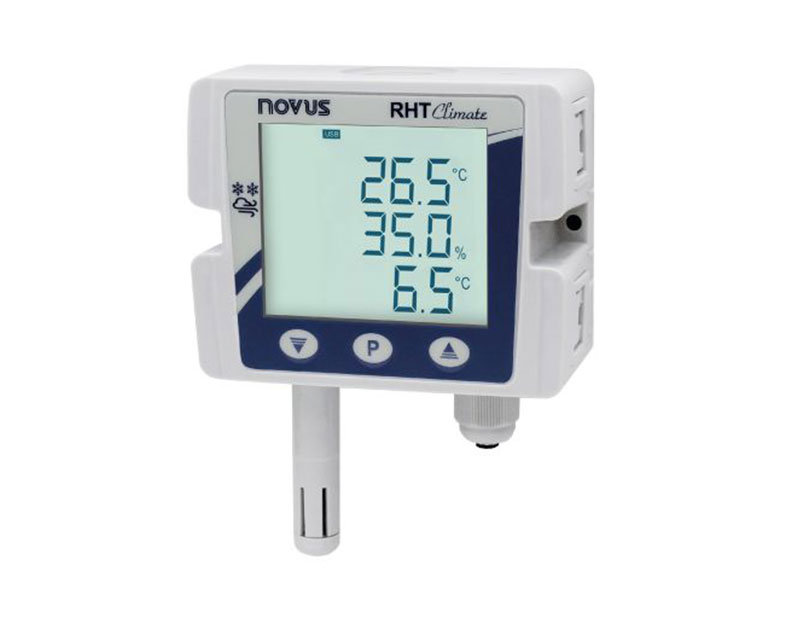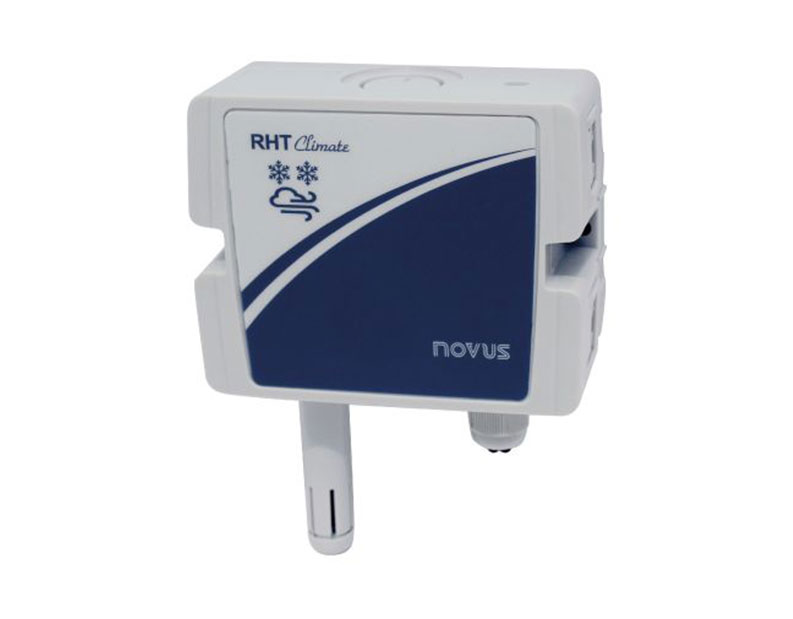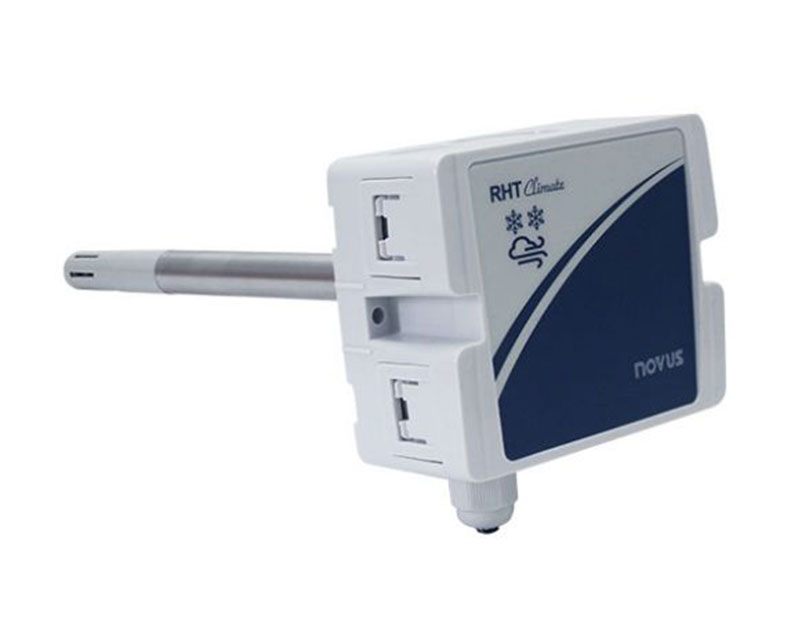 RHT Climate is a transmitter that incorporates high precision humidity and temperature sensors, for temperatures from -40 to 100ºC depending on the application.

It can transmit both signals via the two analog outputs or via RS485 Modbus RTU communication. Through the NXperience software, using the USB interface, it is possible to fully configure the transmitter parameters, simulate the temperature and humidity, force the retransmission of signals or even check and diagnose the system.

RHT Climate has versions with and without display for wall or conduit mounting, with different rod lengths.
RHT Climate can be configured to display and relay the temperature and relative humidity values, or any of the psychometric properties, calculated in real time: dew point temperature, wet bulb temperature, absolute humidity, freezing point temperature, specific enthalpy, partial vapour pressure.
Features
High precision measurement;
Large, backlit display;
Configurable analog outputs;
USB or keyboard configuration;
Alarm and buzzer output.
Advantages
Reliability;
Wide backlight display;
Communication.
Industries
Installations;
Laboratories;
Process.
F.Fonseca is distributor of Novus in Portugal.