Login
MyFFonseca
If you do not have an account MyFFonseca, please register and get access to exclusive content to registered users!
Create registry
Login
MyFFonseca
If you do not have an account MyFFonseca, please register and get access to exclusive content to registered users!
Create registry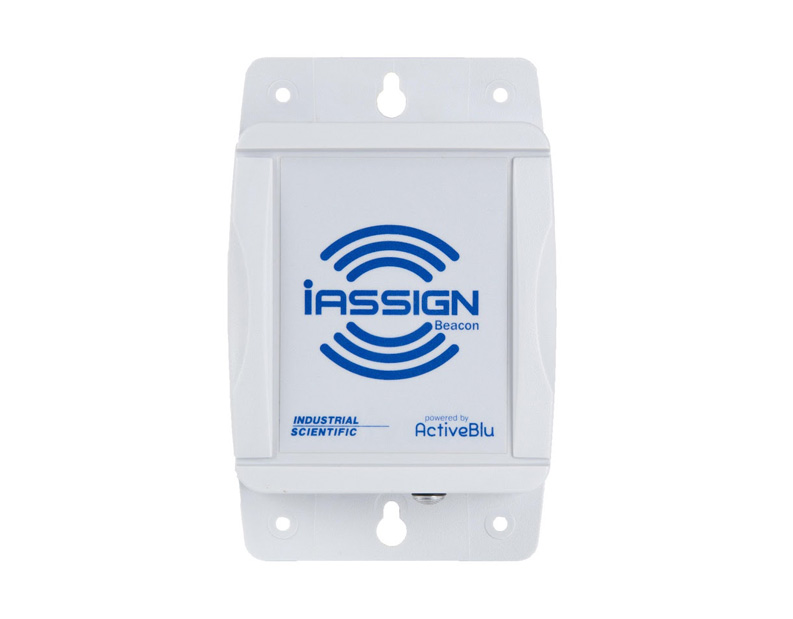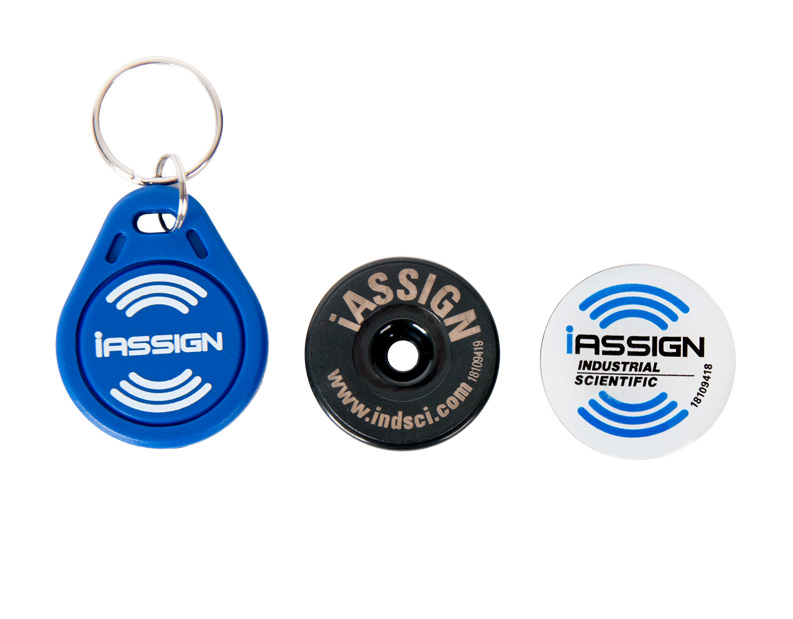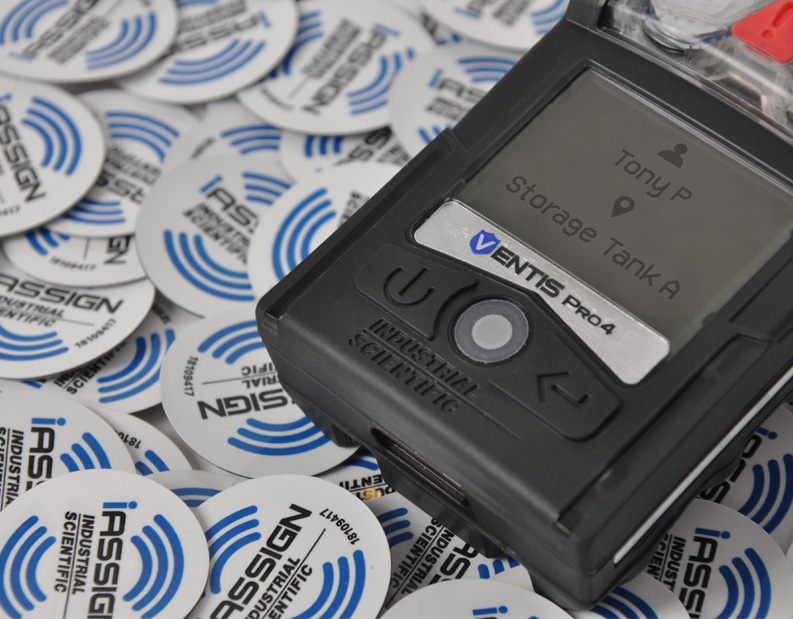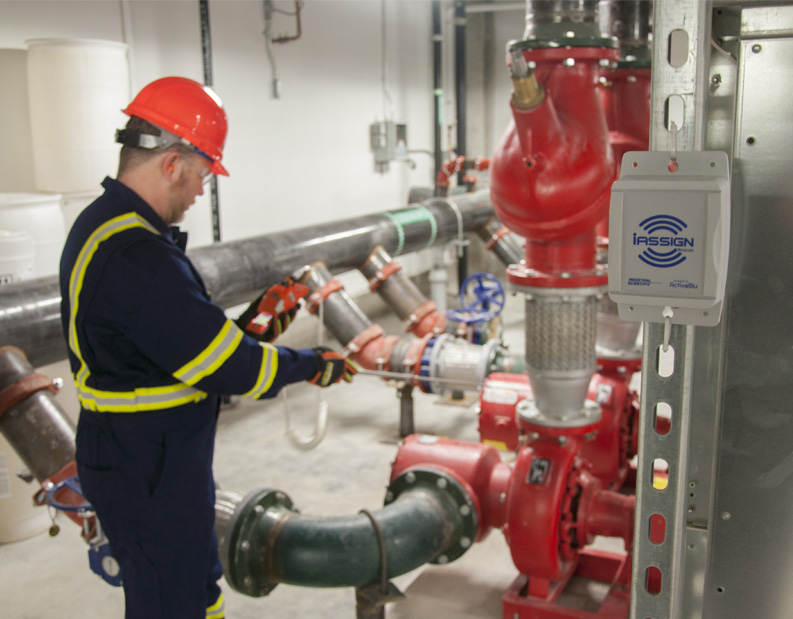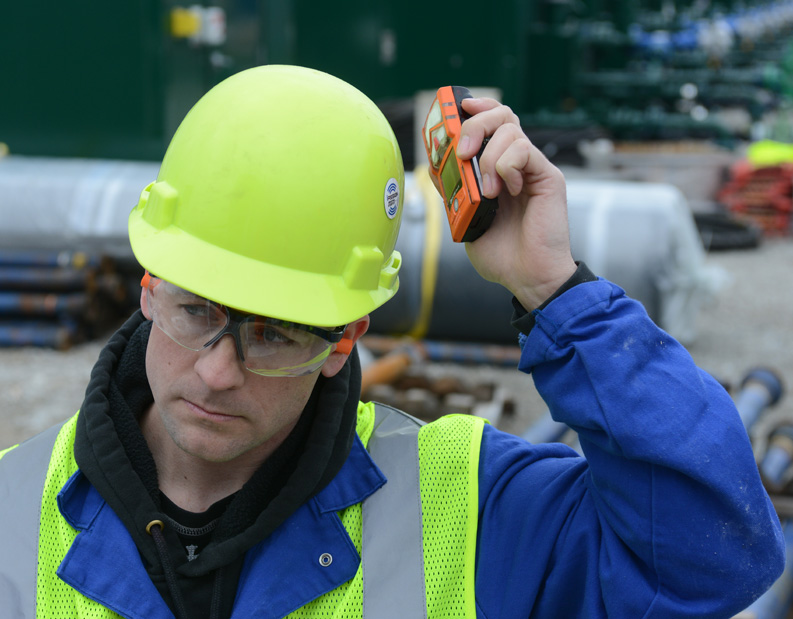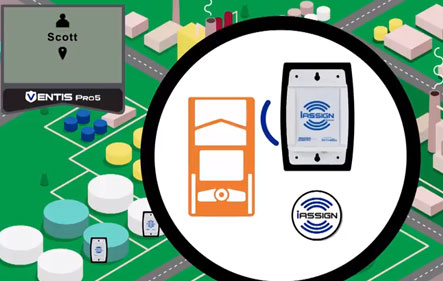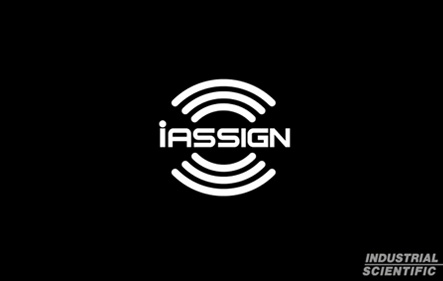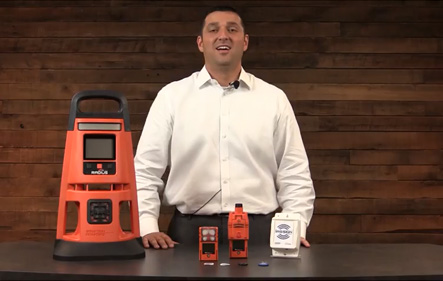 Process, Instrumentation & Environment
iAssign technology for gas detection - Industrial Scientific
Easy User and Site Tracking
iAssign™ Technology tracks users and sites in real time helping you to identify and address hazards.

Gas detectors record basic information about gas hazards, but they don't help you understand who was exposed and where. With iAssign™ Technology, available in the Ventis™ Pro Series, tracking people and location data is a quick and easy way to enhance your gas detection program.

Tracking Users
Using a pre-programmed iAssign™ Tag, the operator can wirelessly enter his name into an instrument simply by tapping the tag to that instrument. Now all data recorded in the instrument will be tagged with the user's name. This allows users to carry different gas monitors each day while still having a clear data record of who had an instrument when it went into alarm.
Tracking Locations
iAssign™ Beacons continuously broadcast a programmable site identifier and permission level, which enables Ventis Pro Series instruments to automatically record locations in real time. iAssign™ Beacons allow you to send out real-time, site-specific reminders to your team, set access permission reminders and automatically track data logged events, making it easier to analyze your data and prevent hazards in the future.
By using tags and beacons, anyone reviewing the data can easily see who had the instrument and where the measurements were taken, making the information more actionable.
iAssign™
Technology in Action
Here is an example of how one might use the Ventis Pro with iAssign™ Technology.
Mike H., who works in Maintenance, gets his instrument in the morning from the tool crib and immediately taps the instrument to his personal iAssign Tag which he keeps on his hard hat. Mike will be doing repairs on some flanges of Separation Tank 7 and 8 today.
Once he gets to the first tank, Mike's instrument beeps to tell him that the tank's beacon has tagged his Ventis Pro with the site information. At this point the instrument is recording that all data is from Mike H. at Sep. Tank 7.
When Mike is finished, he leaves tank 7 and proceeds down the road to tank 8. The iAssign Beacon at the new location automatically assigns the site to Mike's instrument.
When Mike docks his instrument at the end of the day, all data log and alarm event data will be tagged with this user and site information. Having Mike's user data captured and organized makes it much easier to take action based on the data.
How Does iAssign™ Technology Work?
Ventis Pro Series Monitors use Near Field Communication (NFC) to read information from pre-programmed iAssign Tags and Bluetooth technology to receive Beacon signals. Using NFC and Bluetooth, a Ventis Pro can quickly read data from iAssign Tags and Beacons without the operator even pressing a button.
iAssign Tags and Beacons can hold up to harsh outdoor environments and work with both the Ventis Pro4 and Pro5. They can be programmed in seconds using an Android smartphone or tablet and the free iAssign app that can be downloaded from the Google Play store.
iAssign Tags are available in one of four styles: Sticker Tag, Waterproof Sticker Tag, Outdoor Tag and Keychain Tag. The tags can be continually overwritten as needed or locked so that they cannot be reprogrammed
Features
Available in Sticker, Waterproof Sticker, Outdoor, Keychain and Beacon;
For indoor or outdoor;
Tags continually overwritten or locked;
Smartphone programmed.
Advantages
Spend less time investigating problems by knowing who and where;
Keep workers out of restricted areas;
Install and maintain iAssign Beacons with ease.
Industries
Chemical;
Construction;
Electrical / Gas utilities;
Fire service;
Oil and gas;
Public works;
Steel production;
Water / waste water treatment.
F.Fonseca is the representative of Industrial Scientific in Portugal.