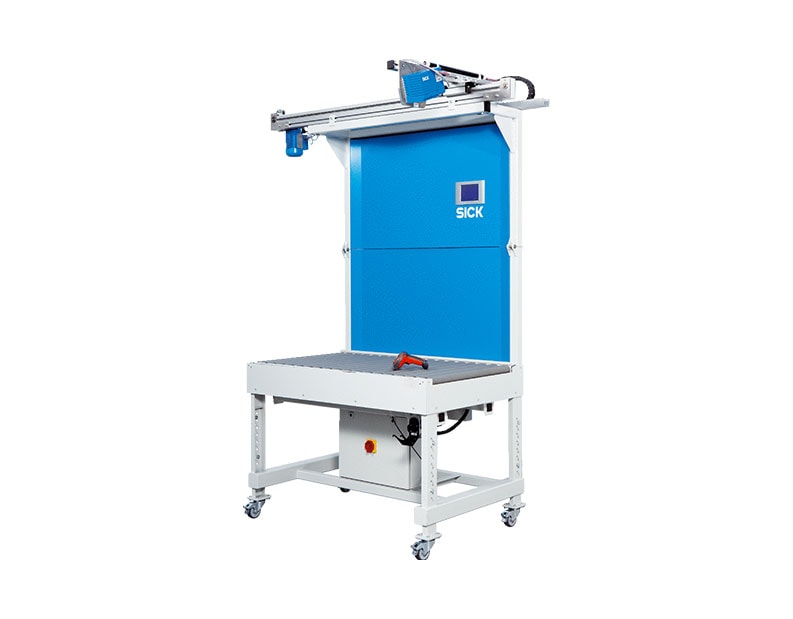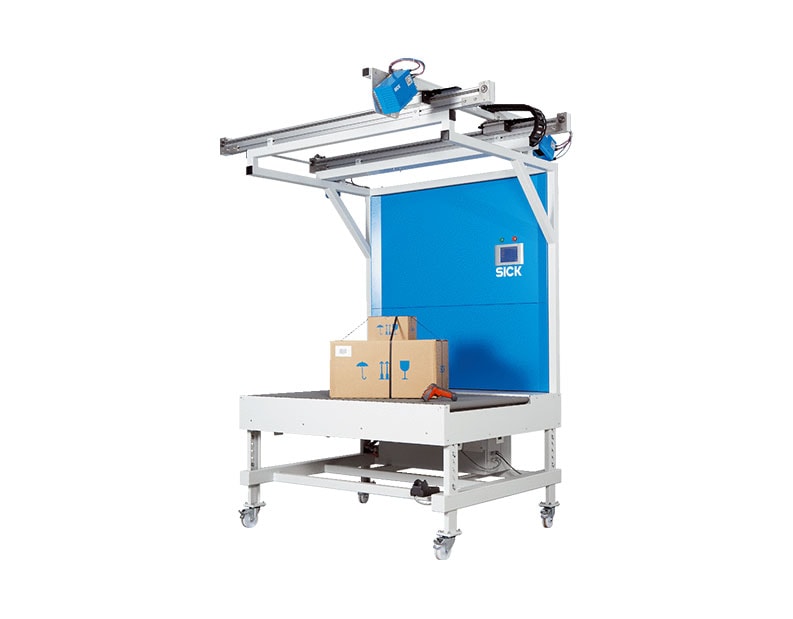 Measuring size and weight for all shapes.
For the complete data capture of volume, weight and bar code information of freight for the courier, express, postal and cargo industry as well as for retail and warehousing, Sick developed the new DWS Static dimensioning weighing scanning system. The DWS510 Static uses one headed VMS510 volume measurement system and DWS520 Static is it's big brother, using the doubleheaded VMS520 volume measurement system. Therefore it can dimension also non-cuboidal objects legal for trade, which is unique on the market for static DWS systems.

By simply pushing the scan button of the hand-held scanner, the DWS Static measures dimensions and weight of the parcel lying on the integrated roller conveyor. This data can be used for invoicing
freight charges or it can be used in ERP systems to create freight documents automatically.
The system consists of the well-known VMS520 volume measurement system, a robust static scale and a hand-held bar code scanner, which are all integrated into a rugged steel frame.

Features
Dimensioning, weighing and identification data with the push of a button;
Complete solution with integrated frame and roller conveyor;
Commissioning within a few minutes;
Legal-for-trade approved (according to OIML, MID and NAWI);
Special versions for irregular and oversized objects available.
Advantages
20 % higher dimensioning rates in average by also measuring irregular shaped objects (e. g. damaged parcels) providing faster return on investment;
Economic alternative to expensive fully-automatic DWS systems;
"Ready to measure out of the box": completely pre-installed system reduces commissioning costs to almost zero;
Several freely programmable host interfaces can be used to generate additional data for sorting parcels.
Industries
F.Fonseca is the representative of Sick in Portugal.