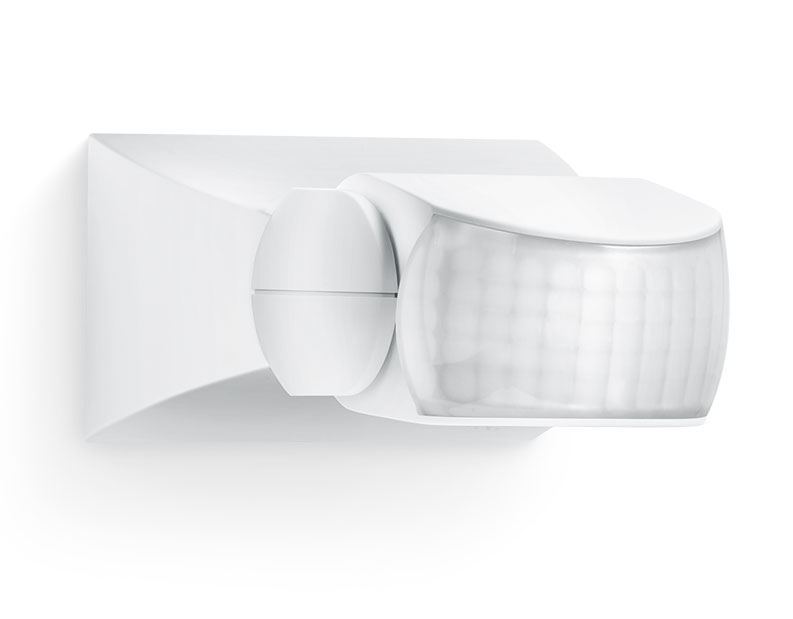 High-tech. Low energy.
Targeted detection and attractive price. Infrared motion detector IS 1, for indoors and out, ideal for targeted coverage of small areas, 120° angle of coverage, reach up to 10 m, selectable time and twilight threshold, sensor turns through 30° and tilts through 180° for exact adjustment of the detection zone.
Are you looking for an starter model? The IS 1 infrared motion detector comes with perfected technology in unadorned design. It is particularly reliable, can be mounted on the wall or ceiling and is the ideal solution for monitoring areas with precision targeting in front of buildings and on driveways. It also provides excellent quality of detection and can be tailored to the specific conditions on site. The detector is wired up so quickly and easily, there's enough time left for gardening.
Features
IS 1 white
600310
---
IS 1 black
600419
---
Dimensions (H ×W × D)
50 × 80 × 120 mm
---
Power supply
230 – 240 V, 50 Hz​​​​​​​
---
Sensor type
passive infrared​​​​​​​
---
Installation
wall, ceiling​​​​​​​
---
Output
max. 500 W (resistive load)​​​​​​​
---
Angle of coverage
120º
---
Orientation
180º vertical / 60º horizontal​​​​​​​
---
Reach
max. 10 m​​​​​​​
---
Twilight setting
2 – 2,000 lux​​​​​​​
---
Time setting
8 sec – 35 min​​​​​​​
---
IP rating/ Protection class
IP54/II​​​​​​​
---
Advantages
3 years warranty;
IP54;
100% German Quality – made in Europe.
Applications
Corridors and passageways;
Building entrances;
Bathrooms as washrooms;
Stairways;
Building facades and shop Windows.
F.Fonseca is the representative of Steinel in Portugal.