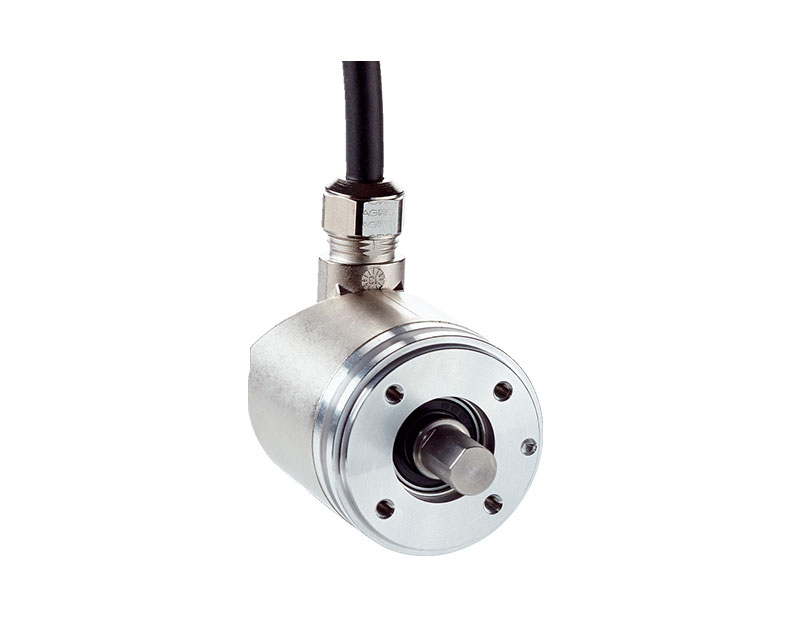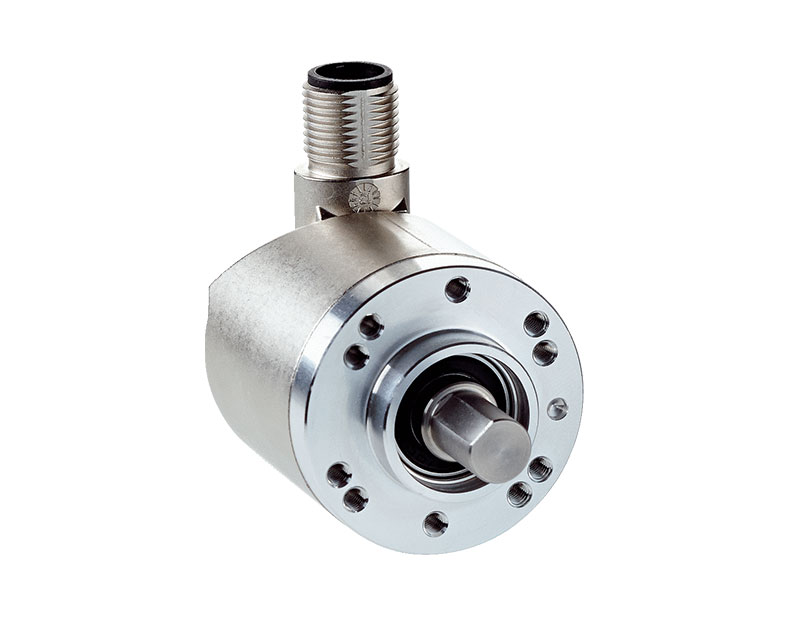 The AHS/AHM36 IO-Link absolute encoders set standards in mechanical adaptation, electrical connectivity and IO-Link communication. With their rotatable male connector or cable connection as well as the various mounting hole patterns and adapter flanges, these encoders are suitable for nearly any application.

The IO-Link interface enables economical encoder integration into Ethernet and fieldbus networks. The configuration of the encoder can be adjusted individually via the SOPAS engineering tool from Sick or the IO-Link master. The rugged, reliable, fully magnetic sensor system provides a maximum resolution of 12 bits for the singleturn variant and maximum 24 bits for the multiturn variant.

Features
Compact 36 mm absolute encoder with maximum 24 bits (AHM36) or 12 bits (AHS36);
Face mount flange, servo flange, blind hollow shaft;
Rotatable M12 male connector or cable connection;
Process data communication via IO-Link;
Configuration via IO-Link or SOPAS;
IP65 enclosure rating;
Operating temperature range: –20 °C ... +70 °C.
Advantages
Quick and easy mechanical installation due to a rotatable male connector or cable connection, various mounting hole patterns, and many different shafts;
Easy and economical integration of the encoder into various higher-level networks via IO-Link interface;
Easy encoder configuration via IO-Link master or SOPAS;
Rugged, reliable and fully-magnetic sensors, can also be used in harsh environments;
Space-saving and cost-effective design for applications where space is tight;
High performance at a cost-efficient price.
Industries
Measurement of absolute position in various industries, machines, and tools, for example:
Packaging machines;
Logistics applications;
Machine construction;
Medical technology.
F.Fonseca is the representative of SICK in Portugal.