Process, Instrumentation & Environment?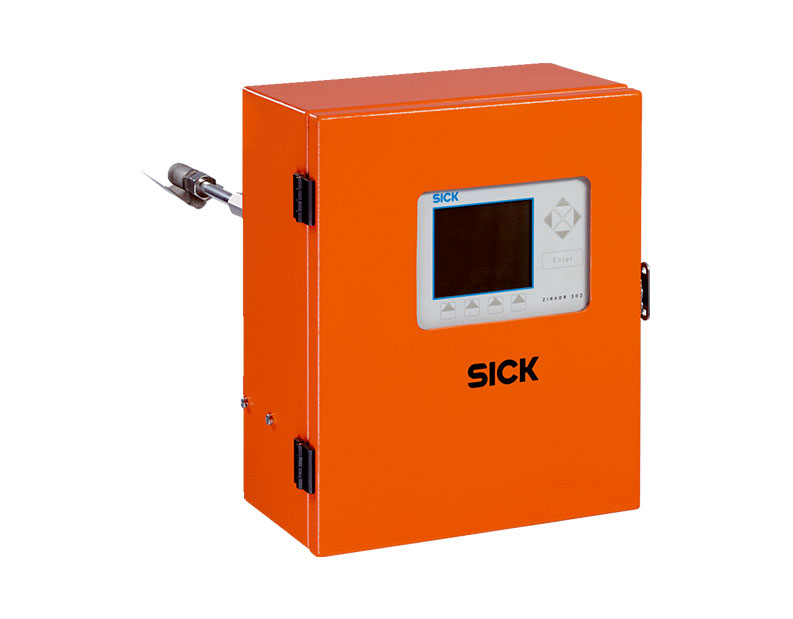 The other kind of oxygen measurement.
The ZIRKOR302 in-situ gas analyzer from Sick can be relied upon to measure oxygen quickly even at increased temperatures.

Thanks to the flow sensor measurement principle, it does not require expensive test gases – ambient air is sufficient. The analyzer is not an ignition source in the measurement gas due to its safety-related construction. The optional evaluation unit allows you to operate up to three analyzers.

Features
Innovative flow sensor measurement principle;
Fixed physical zero point and linear measurement signal;
All parts in contact with gas are heated;
Version for high temperatures available;
Short response time;
Operation of up to three analyzers via one evaluation unit.
Advantages
Automated testing and adjustment with ambient air;
No expensive test gases required;
Reignition into the measurement gas not possible because the sensor is located outside the measurement gas;
Process monitoring even at high temperatures;
Quick measurement directly in the process for timely control.
Applications
Reference value formation during emission monitoring;
Monitoring of oxygen surpluses;
Monitoring of inert gas atmospheres.
F.Fonseca is the representative of Sick in Portugal.