Login
MyFFonseca
If you do not have an account MyFFonseca, please register and get access to exclusive content to registered users!
Create registry
Login
MyFFonseca
If you do not have an account MyFFonseca, please register and get access to exclusive content to registered users!
Create registry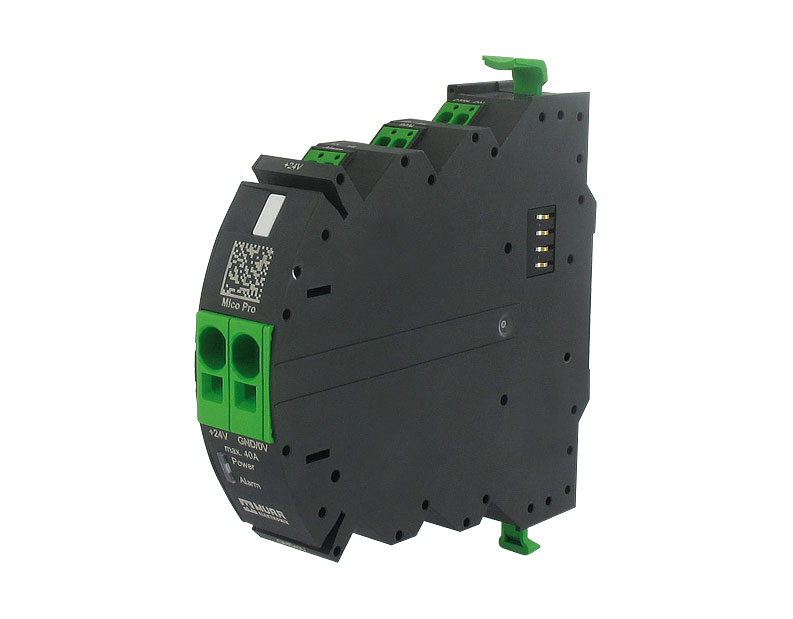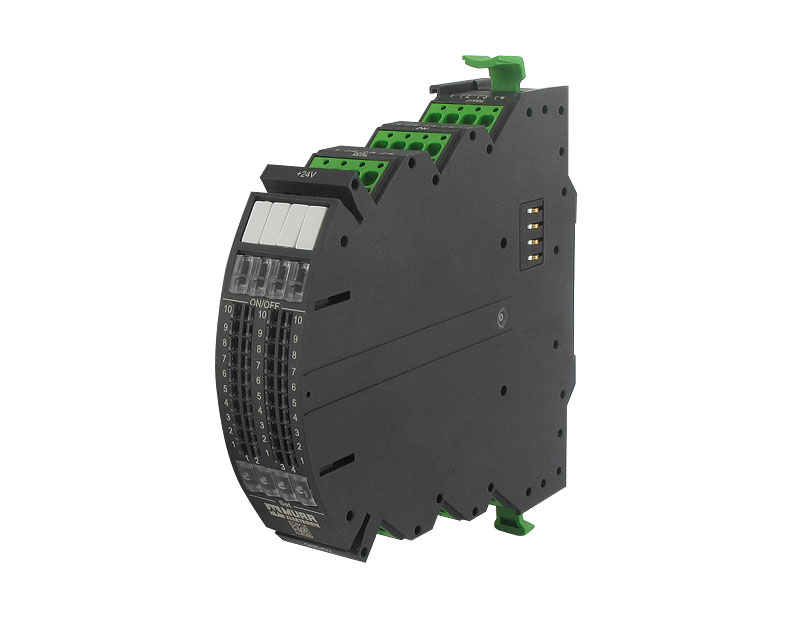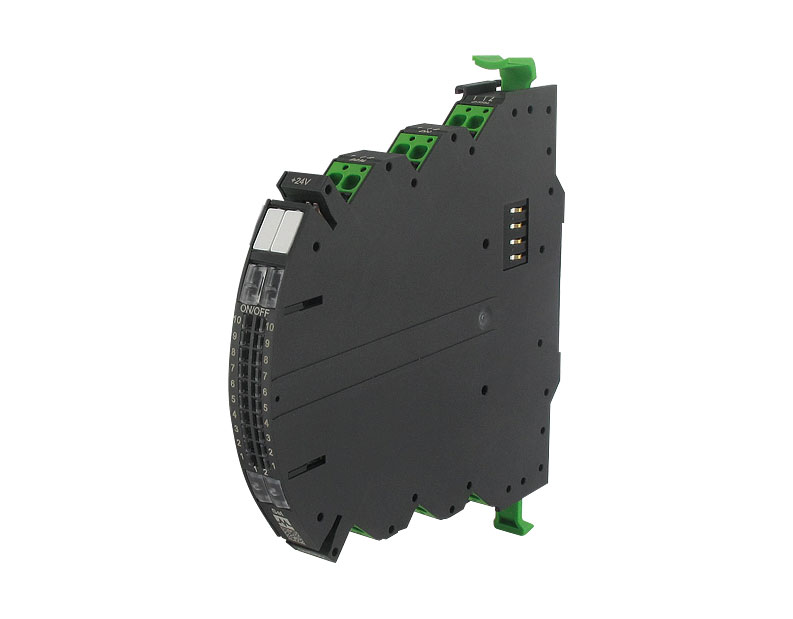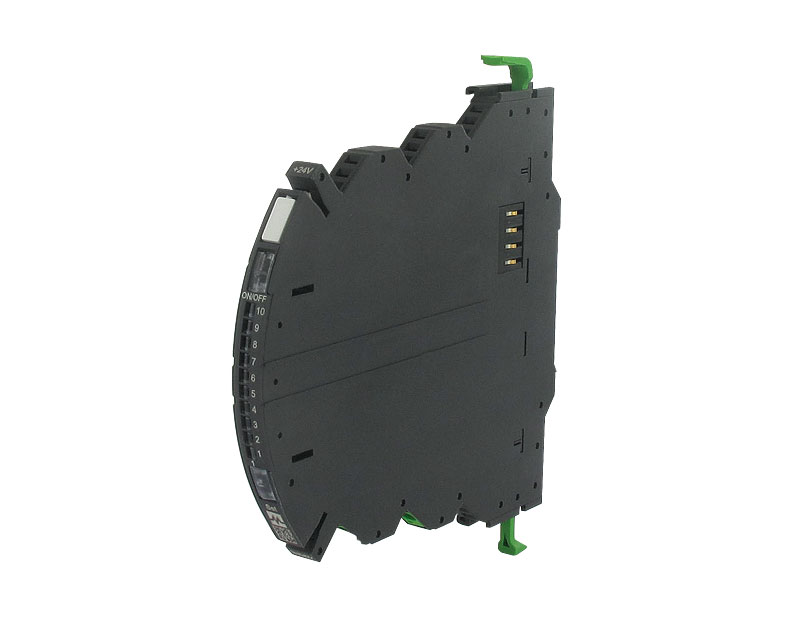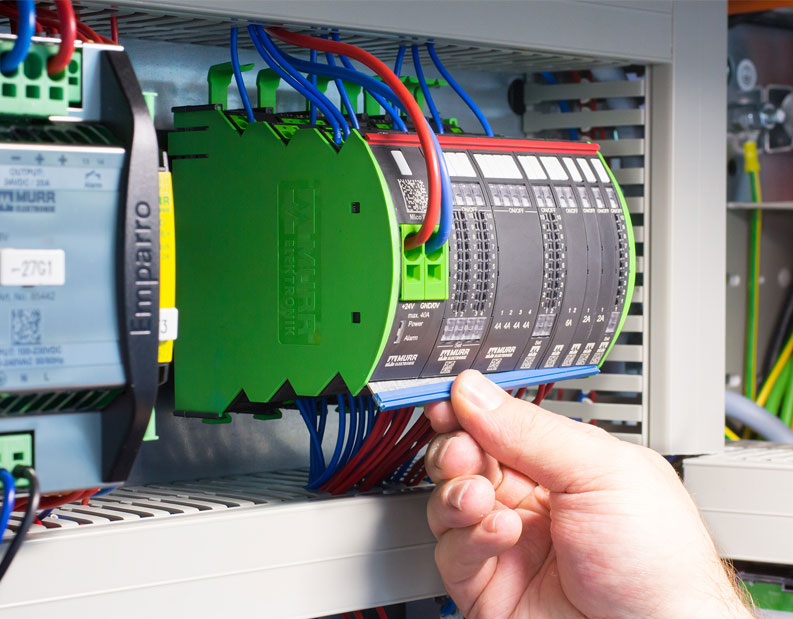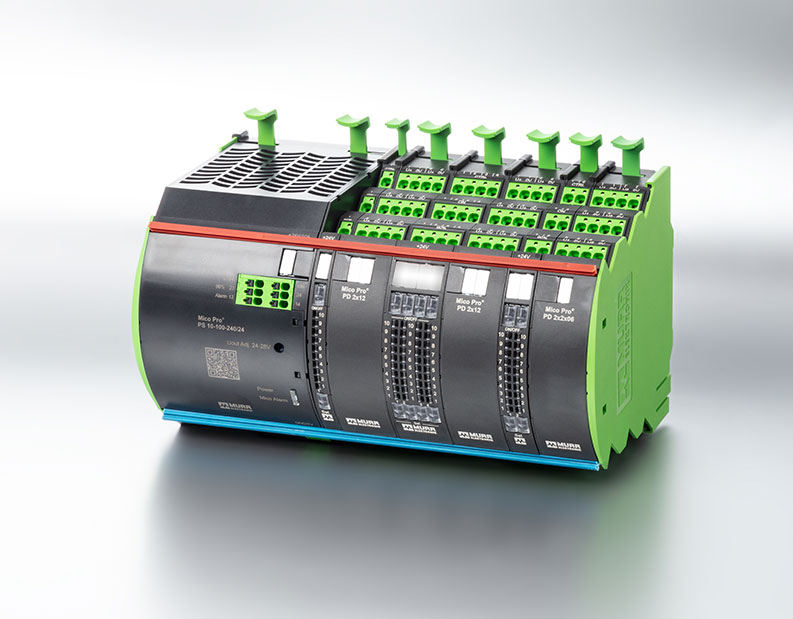 Industrial Automation
Smart Current Distribuition Mico Pro®– Murrelektronik
Mico Pro is the new and innovative current monitoring system from Murrelektronik. The modular system enables you to adapt systems precisely to suit specific applications – offering a favorable cost-benefit ratio while also being economical in their use of space. The patented tripping process assures optimum machine availability. An additional benefit: an integrated concept for potential distribution that significantly declutters the switch cabinet wiring.

Power supply systems are the heart of machines and systems and provide the required energy. This is why they must not be shut down by overcurrents or short-circuits which result in machine downtime, production losses and high costs. Maximum reliability of the power supply systems is essential!

Mico Pro from Murrelektronik guarantees reliable power supply systems. This intelligent current monitoring system from Murrelektronik monitors all load and control currents in a consistent manner and identifies critical moments at the right time. Mico Pro signals limit loads and switches defective channels off in a targeted manner to prevent total system crashes, and to assure a high level of machine availability. The tripping process has been patented, and applies the principle of "as late as possible, as early as necessary." But Mico Pro also identifies "volatile" errors, such as a cable break in drag chains that only occurs at certain movement angles. Mico Pro identifies capacitive loads and starts them up in a controlled way.
New switch-mode power supplies with an output current of 5 or 10 A can be integrated directly into Mico Pro® stations. This combination creates more space inside the control cabinet because it replaces the power module. The switch-mode power supply continues to support features like general alarm message, 90 percent early warning, control signal for remote maintenance. You can also supply up to 20 A of power by enabling the parallel mode. Energy efficiency is high, keeping control cabinet temperatures low. With practical bridges that snap in, the switch-mode power supply devices can be connected to the monitoring modules in a few easy steps, without the need for extra wiring.
Features
Available with integrated power supply of 5A or 10A;
Modular system for 12 and 24VDC operating voltages;
Tool-free assembly for a closed system;
Pre-fixed modules with 1, 2 or 4 channels for tripping currents of 2, 4, 6, 8, 10 and 16A;
Flexibly adjustable modules with 1, 2 or 4 channels for tripping currents of 1A to 10A or 11A to 20A;
Minimum space required: only 8, 12 and/or 24mm per module;
Modularity – precise right down to the last channel;
Integrated potential distribution concept – significantly simplifies switch cabinet wiring;
Practical handling – assembly without tools;
Diagnostics – on the module or via the PLC;
Channel-specific switching – replaces the coupling level.
Advantages
Optimum label options to keep the switch cabinet layout clear and simple;
Measuring possibility for measuring diagnostic and status signals as well as outputs;
Non-volatile error memory: ideal for troubleshooting after a voltage reset;
High inrush capacities of up to 30 mF per channel, also at full load;
Minimum internal resistance, almost no power loss;
No temperature dependence;
Time delayed start of individual channels on multiple-channel modules to prevent current peaks.
Industries
F.Fonseca is the representative of Murrelektronik in Portugal.